Our Board
Dedicated to our school. Looking to the future.
Meet our directors.
As parents and alumni, our volunteer directors are as diverse as they are passionate about our school community.
The administration of our school is managed by The Montessori School Kingsley Board, made up of volunteers, most of whom are alumni, parents and/or staff. Our directors draw on their diverse skillsets, collective wealth of experience, and external consultants to ensure good governance and oversight of the strategic direction of our school.
Association Membership
Upon the enrolment of your child at The Montessori School Kingsley, you automatically become a member of its association: The Montessori School Kingsley, Inc, which gives you voting rights at its Annual General Meeting (AGM). The election of board members takes place at the AGM, usually in June, and all parents are eligible to stand for election to the Board.
Sub-Committees
Breaking Down Projects into Manageable Tasks
Within our School's administrative structure, the Board oversees several sub-committees that collectively contribute to the effective administration and operational support of the institution. These sub-committees play a vital role in assisting the Board with its responsibilities and ensuring that necessary work is accomplished in a timely manner.
Our sub-committees diligently report their progress during school board meetings, offering valuable advice and recommendations. While these recommendations hold weight, the ultimate decision-making authority lies with the Board.
To ensure efficient project management, it is crucial to divide projects into manageable tasks. This approach allows for better organisation, resource allocation, and overall project execution. By breaking down complex undertakings into smaller, more manageable components, we can improve collaboration, track progress more effectively, and ensure timely completion of projects.
We take the approach: "Many hands make light work." – John Heywood
Bushland Sub-Committee
Our school's diverse bushland holds a special place in our heart. It's not just a regular schoolyard; it's a diverse ecosystem teeming with over 100 native flora species. The sub-committee's primary responsibility is to preserve, conserve, and restore this precious bushland. It ensures that the annual weed spraying and control program is implemented and that firebreaks and the fire protection zone are cleared each year.
The Bushland Sub-Committee's objectives are to:
Encourage biological diversity and ecological integrity of the bushland;
Utilise the bushland for educational, spiritual, cultural, and ethical purposes;
Recognise the intrinsic value of the bushland and promote this value;
Maintain the bushland as a contribution to the wellbeing of the local community.
The sub-committee members work closely with teachers to engage students in hands-on activities like seed collection and planting. It's incredibly rewarding to see the students develop a sense of environmental stewardship and witness the positive impact we make on the ecosystem and the community.
The Bush Sub-Committee and our school community are sowing the seeds of environmental consciousness and ensuring a brighter, greener future for all.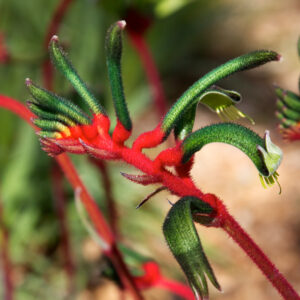 The Red and Green Kangaroo Paw (Anigozanthos manglesii) -Western Australia's floral emblem.
Grants
Because of the work of the Bush Sub-Committee, our school has been awarded a grant for 2021/2022 to assist with weed control in the bushland from the Natural Resources Management Program at the Department of Primary Industries and Regional Development.

We are grateful for a donation of native plants from the Northern Suburbs Branch of the Wildflower Society of Western Australia to support our 2022 bushland restoration activities, which included involving lower and upper primary students in planting native seedlings along the retaining wall behind the primary buildings and to improve the amenity in front of our school.
Capital Planning Sub-Committee
The Capital Planning Sub-Committee plays a crucial role in ensuring the long-term sustainability of the school by analysing its infrastructure requirements, aligning them with the long-term budget, and projected student numbers. Here's a breakdown of their key responsibilities:
Assessing the existing School's infrastructure;
Providing recommendations to the Board as to the most appropriate solution to adequately accommodate the School's short-term infrastructure needs;
Overseeing and advising on the management of infrastructure projects undertaken;
Establishing a Capital Asset plan.
Overall, the Capital Planning Sub-Committee plays a critical role in ensuring that the school's infrastructure aligns with its long-term vision and needs. By assessing existing infrastructure, recommending solutions for short-term needs, overseeing projects, and establishing a Capital Asset plan, they contribute to the efficient management and sustainability of the school's physical assets.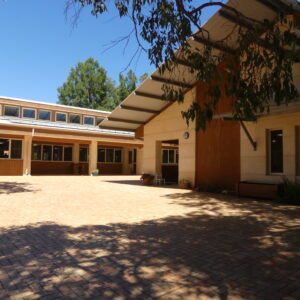 Compliance Sub-Committee
Compliance and transparency are crucial to good governance, so this sub-committee is tasked to ensure our school and our Board meet compliance requirements mandated by legislation, regulatory bodies, and recommended codes of practice – and it also ensures the School operates and maintains an appropriate framework to identify and effectively manage risk. In short, the sub-committee:
Makes recommendations to the Board and principal that ensure ongoing compliance with applicable laws and regulations;
Reviews the School's material risk exposures and propose control measures as part of ongoing risk management activities;
Reviews insurance and other risk transfer arrangements;
Strengthens the School – as well as the Board – policies in line with compliance obligations and risk appetite;
Performs regulatory intelligence as relevant and reports to the School/Board as appropriate.
Finance Sub-Committee
Supporting the Board to make informed decisions and presenting options for improved financial management or increased generation of revenue is this sub-committee's objective. This task is achieved by:
Analysing the school's management accounts on a monthly basis and presenting a summary report on financial position to Board;
Overseeing and advising on the development of the annual budget for ratification by Board no later than December each year;
Determining annual fee structure for ratification by Board no later than September each year;
Researching information and supporting the Board decisions with regard to capital and asset planning, investments, and any other such matters that may arise;
Coordinating sourcing of alternative grants.
Contact The Board
If you would like to get involved on one of our sub-committees, get in touch with our Board:
Get involved.
Let us know how you'd like to be involved at the School.