Get Involved
How to get involved?
Coming together to enhance the lives of our students.
Parental involvement in a child's learning is a significant leverage point for enhancing the self-esteem and wellbeing of children and young people – as well as for improving academic achievements.
At our school, we welcome parent involvement through:
Active participation, which includes parents enriching their Montessori knowledge by attending discussion nights, and taking a keen interest in their child's development by booking classroom observations in their child's classroom.
Assisting with our fundraising endeavours to support our school's growth and development, which includes parents participating in our school events – attending, volunteering, and/or donating – as well as supporting our students in their fundraising efforts, e.g, supporting the secondary students raise money for their bi-annual trips.
Volunteering, which includes parents participating donating their time and expertise to our board or to one of our sub-committees; volunteering in class or at school excursions; serving as a chaperone at a school event; assisting parents and teachers by being a class representative; or taking the time to do the School laundry.
Parent Discussion Nights
Understand concepts and discuss ideas.
We hold parent discussion nights each term, which are short talks given on some aspect of Montessori education or philosophy, followed by a discussion amongst staff and parents.
We encourage current parents at the school as well as families considering our school to attend these meetings to hear the talk, ask questions, and meet with other parents and teachers.
Check out our upcoming Discussion Night:
Classroom Observations
One of the best ways to truly understand the Montessori difference is to see students at work.
Observing the child is at the heart of Montessori education; as such, we welcome parents and visitors to observe in our pre-primary, lower primary, upper primary and lower secondary classrooms. Classroom observations are available in one-hour slots and can only accommodate one adult per classroom (children are not allowed to attend classroom observations).
To book a classroom observation, please contact our School Office.
Fundraising
Fundraising at our school is minimal and is geared toward specific goals.
Our fundraising happens through events, which are organised by our school community, and are a lot of fun!
Our fundraising is not just about bakes sales – although we do have remarkable bakers – it is about creating events that bring our students, parents and community together. We have been known to hold epic concerts, storytelling nights, discos – and our Scitech Night is legendary as we get to have Scitech all to ourselves!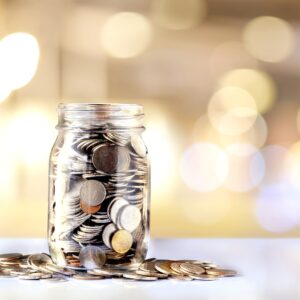 At this time, and for the foreseeable future, our community fundraising efforts will be towards upgrading our playground areas.
The first step in this project was to install a manual water pump the children could use when doing jobs outside, such as cleaning, gardening, or 'cooking.' The students can also use the new feature at playtime, which has already proven to be a crowd favourite!
This is only the first part of our playground update as we are planning on updating all of our playground areas, ensuring that all of our students – from ages 3 to 18 – can enjoy our enhancements.
Our aim is to raise $50,000 for this project, so if you are keen to contribute, you can make a contribution using our Fundraising Contribution Form:
Giving Your Time
The administration of our school is managed by our board and some tasks or projects are handled by sub-committees, so we rely heavily on individuals donating their time to our school.
We know our school community is made up of wonderful families and individuals who have diverse skillsets and expertise in a wide range of industries. So, whether you are passionate about education, governance, human resources, bushland care, finance, marketing, risk management – or even if you just want to help your school – we'd love to hear from you!
Want to know more about our board and sub-committees?